50% OFF SALE @ Wyzestore

Posted on : November 6th, 2013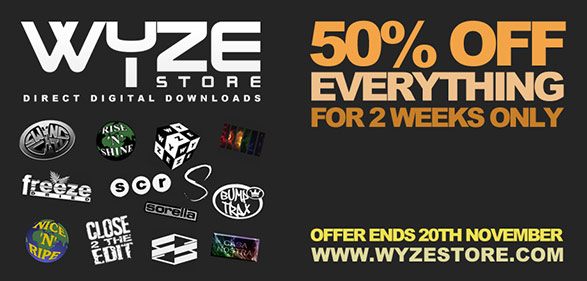 For the next 14 days only you can get a whopping 50% off everything at www.wyzestore.com.
This includes the entire Swing City & Freeze Dried catalogues (including the latest releases) as well as many more labels including Shane D's Stereo Flava & Martin Ikin's Soul Purpose as well as some vintage UK Garage jams.
It also includes Grant's Studio Essentials Sample Libraries which you can now buy for just £17.97 each or the insane bundle price for all 3 of them for just £45.
Sale will end on 20th November.
< Go To Main News Page >