Free samples from GN's personal libraries

Posted on : January 28th, 2014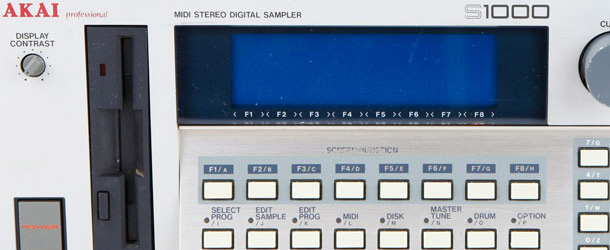 Years ago, back in the late 90's, I lifted a bunch of samples straight out of my Akai samplers and stuck them up on my old website for anybody to grab for free.
It was in a little section of the site called The Sample Shack. It was something that I intended to keep adding to, with the aim of creating a totally free online sample library, even bought the domain name and everything, but never got around to it.
Anyway, about 10 years passed by, The Sample Shack long gone,  and one day I found the files on one of my old Zip drives, so I decided to give them away for free again via my Facebook page (a few of you would have downloaded these already). This was a few years back and I don't remember what happened but they somehow vanished into the ether once again.
So here we are in 2014 and low and behold, whilst searching for a particular sample in my drives, they popped up again. So I'm going to put them up here and hopefully they will remain on this page forever ;)
Don't expect anything major inside, remember, these were originally distributed back when it took an hour to download a single low bit rate MP3. They are all small samples, but hopefully you'll find them useful. The drum sounds in particular are some of the very same sounds that I used in my Nice 'N' Ripe & Swing City recordings and there is also a little selection of UKG sounds that I used in my Bump & Flex productions & remixes.
Anyway, enough waffle, download them and give them a good home ;)
CLICK HERE TO DOWNLOAD THE SAMPLES
If you fancy grabbing a bigger chunk of my sample collection peep out my Studio Essentials Libraries, available at Traxsource & Wyzestore.
N-Joi,
G x
< Go To Main News Page >