Most respected house DJ's list set to ruffle feathers

Posted on : January 27th, 2014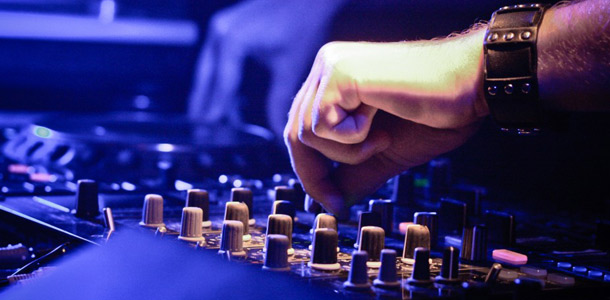 Media Services NYC has published a list of the most respected house DJ's 2014 on their website and it's bound to cause some grief.
Besides the fact that 99% of the usual "Top DJ's" aren't here, calling this a "Most Respected DJ's" list is likely to cause  a DJ Magazine Top 100 backlash kinda thing. Only this time, in reverse, from the more commercial side of the house fraternity.
Here's an excerpt from the website which explains why & how this list was created.
After years of seeing DJ Lists compiled throughout the world that we just didn't get. We've simply had enough! We took a private industry poll with over 1000 global submissions. We then asked regular fans through our social networks event groups and databases who they considered the TOP HOUSE DJs….
To read what criteria was used to compile the list click here for the original article.
If you're just here for the meat & veg, then here it comes :)
Top 150 Most Respected House DJ's 2014
001. Derrick Carter
002. Mark Farina
003. Danny Tenaglia
004. Doc Martin
005. Kenny Dope
006. Josh Wink
007. Jaime Jones
008. Osunlade
009. The Martinez Brothers
010. Green Velvet : Cajmere
011. Louie Vega
012. Kerri Chandler
013. Soul Clap
014. Hector Romero
015. Justin Martin
016. Dennis Ferrer
017. Steve Lawler
018. Tiefschwarz
019. Guy Gerber
020. Kevin Saunderson
021. Oscar G
022. DJ Sneak
023. Dj Harvey
024. Seth Troxler
025. Frankie Knuckles
026. David Morales
027. Paco Osuna
028. Cassy
029. Steve Bug
030. Black Coffee
031. Marquez Wyatt
032. Dimitri From Paris
033. Danny Krivit
034. Miguel Miggs
035. Francois K
036. Joe Claussell
037. Carl Craig
038. tINI
039. Stacey Pullen
040. Mark Knight
041. Todd Terry
042. Chus & Ceballos
043. Jellybean
044. Rocco
045. Ralf Gum
046. Ian Pooley
047. Timmy Regisford
048. Roger Sanchez
049. Erick Morillo
050. Lee Burridge
051. Maceo Plex
052. Juan Aktins
053. Theo Parrish
054. Solomun
055. Sonny Fodera
056. Recloose
057. ATFC
058. Omar S.
059. Grant Nelson
060. Fred P
061: King Britt
062. Delano Smith
063. Franck Roger
064. Charles Webster
065. Quentin Harris
066. Atjazz
067. Maya Jane Coles
068. Satoshi Tomiie
069. Joey Negro
070. Detroit Swindle
071. Sandy Rivera
072. Copyright
073. Jimpster
074. Aki Bergen
075. Moodymann
076. Ame
077. Dixon
078. Saeed Younan
079. Mr. V
080. Tony Humphries
081. Paul Johnson
082. Catz n Dogz
083. Larent Garnier
084. Simian Mobile Disco
085. Anthony Attalla
086. Hex Hector
087. Full Intention
088. Golf Clap
089. Norm Talley
090. Fred Everything
091. Tedd Patterson
092. Colette
093. Terry Hunter
094. Jullian Gomes
095. Lars Behrenroth
096. kINK
097. Huxley
098. D'Jeff Afrozilla
099. Karizma
100. DJ Spen
101. Jamie Lewis
102. Soul Minority
103. David Hardness
104. Jojo Flores
105. Boddhi Satva
106. Jask
107. Robert Owens
108. Deetron
109. Yass
110. Supernova
111. Cevin Fisher
112. Roy Davis Jr.
113. Charles Feelgood
114. Anane
115. QB Smith
116. DJ Christos
117. Vinnny Da Vinci
118. Fresh & Euphonic
119. Julius TMT
120. Alex From Tokyo
121. DJ Mes
122. Desyn Masiello
123. Larry Heard
124. Ron Carrol
125. DJ Fudge
126. Joeski
127. Nathan G
128. Oscar P
129. J Paul Getto
130. Giom
131. Demarkus Lewis
132. Bruce Bailey
133. Jon Cutler
134. Brian Cox
135. Culoe De Song
136. Carlos Mena
137. Jonn Hawley
138. Louis Benedetti
139. Ron Trent
140. Eric Kupper
141. Kevin Hedge
142. Kiko Navarro
143. John Julius Knight
144. DJ Pipi
145. Glenn Underground
146. Tommy Largo
147. DJ Ala
148. Jihad Muhammad
149. Ian Friday
150. Wayne Williams
< Go To Main News Page >