Happy On Tatooine

Posted on : March 11th, 2014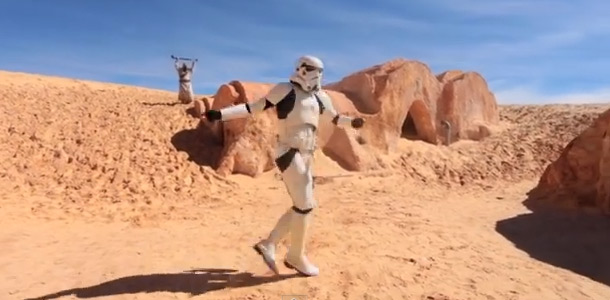 Ok, it's no secret that I am a massive Star Wars fan, in fact I should probably use the full word "fanatic". Yep, I'm a Star Wars geek and proud of it!
So when the following video popped up in my facebook feed there wasn't much doubt that it was gonna get some serious re-post lovin' on here.
The force is strong with this one and I challenge you not to smile while watching it :)
Your Feedback...
< Go To Main News Page >