Frankie Knuckles Interview from 2004

Posted on : April 14th, 2014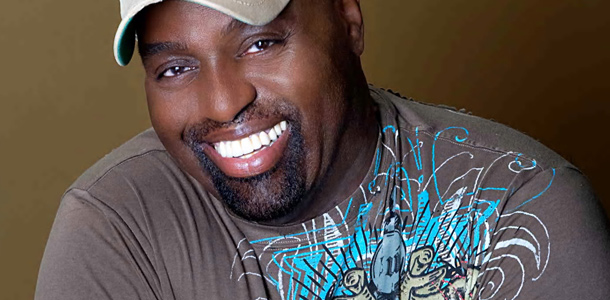 After hearing the devastating news of Frankie's passing I knew that I would have to dig out this old interview that I did with him, but to be honest, I just couldn't listen to it until now.
It was recorded for a bunch of shows that I presented for KaneFM, a local community radio station, back in 2004.
It was the first time that I had ever properly presented a radio show and I wanted to do something a bit special, so I called up Frankie and asked him if he would come on for a chat. Without hesitation, being the consummate gentleman that he was,  he agreed and what you hear is the result.
I was very nervous, firstly to be talking on the radio and even more nerve racking, to be interviewing somebody as important as he was. It was a "bruv" overload on my part, so apologies for my awful bumbling technique.
I don't have a copy of the original radio broadcast but I do have the original phone conversation recording, so I've remastered it and set it to some of Frankie's music.
The tracks played are :
01. Frankie Knuckles feat. Robert Owens – Tears
02. Frankie Knuckles – Your Love
03. Electribe 101 – Talking With Myself (Frankie Kuckles Remix)
04. The Night Writers – Let The Music Use You
05. Frankie Knuckles – The Whistle Song
06. Hercules & Love Affair – Blind (Frankie Knuckles Remix)
07. Ashford & Simpson – Stay Free
Although it was very difficult to have to listen to this in light of the recent tragic events, I'm so glad that I did. It's just reminded me of not just how much of a lovely guy he really was, but how humble that somebody who has achieved so much can be. Frankie didn't just share his passion for music with the World and influence an entire generation, he also taught us the fundamental values of what being a decent human being is all about.
About a year ago I asked Frankie if he would do a guest mix for Housecall to which he enthusiastically agreed. I'll eternally kick myself for not arranging it sooner. Quite simply, this show would not exist without his influence.
Frankie, although the day got a little darker when you left us, the night got all that more brighter, for you my friend, are one of the brightest stars that I've ever had the pleasure of knowing.
With love always,
Grant x
< Go To Main News Page >