Classic Trax : Shades Of Rhythm – Sweet Sensation

Posted on : June 27th, 2014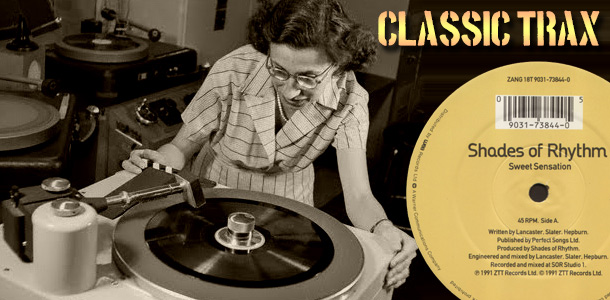 This edition of Classic Trax (formerly House Classics), is devoted to another track that has played a massive part in shaping my musical journey.
I first heard Sweet Sensation blaring out of a battered Ford Escort in a Tesco car park while waiting for directions to that night's warehouse party in 1990. I remember asking the driver and passengers if they knew what it was but none of them did, it was a recording from another rave playing on a cassette. I was gutted, I knew I had to have it but there was nothing like shazam around in those days, if you didn't know the name, or knew somebody that did, forget it! Later that night I heard it again in the rave, asked a few people around me what it was, nobody knew. Even though I was pretty mashed I had to know, so I ran up and asked the DJ, when he showed me the label it was like Christmas!
First thing Monday morning I was down the record shop. It wasn't the easiest record to find as it was sold out everywhere. But eventually I got my grubby paws on it and played the life out of it on my decks at home. I honestly think I must have listened to this track back to back at least a couple of hundred times.
The movement of the chords and the haunting vocal stabs just messed me up! This was, and is a very special record for me. It encapsulates perfectly the attitude and vibe of what raving was all about back then.
So how could I resist catching up with Nick from Shades of Rhythm to find out the story behind this classic track!
Enjoy,
Grant x
THE INTERVIEW
Sweet Sensation first appeared on the Frequency LP which contained a whole bunch of tracks that went on to become bona fide classics, "Homicide" being another game changer. Did you have any idea just how much of an impact this album was going to have?
We had absolutely no idea the impact this Album was going to have. We were only writing music to have exclusive tracks to DJ with that no one else had. We used to record them onto cassette and take the cassette deck to house parties and gigs.
We wrote the frequency album between 1987 and 1989, they were a collection of tracks we had written to play out while DJing around our hometown of Peterborough. We used to write the music in bedroom studios we had built up from earning money from our day jobs; all our money we earned was ploughed into music technology. One vivid memory was when we morphed from writing Hip Hop to writing House, it must have been about 1986 or 87. We had just purchased a Roland TR909 and were interested in this weird MIDI socket in the back of the drum machine. It was the same socket as auxiliary connections in tape recorders so we found an old auxiliary cable and plugged it into our Roland Alpha Juno 2. What happened next changed the course of our lives. (Sounds dramatic, but true) We started punching keys on the drum machine just as we did to program beats but this time a bass line was triggered on the Juno. We just looked at each other, listening to the rich sounds of the Juno on top of the drums from the TR909, this was the start of Shades Of Rhythm.
We decided to release 1000 copies of the Album, saved up the money got our mate to do some artwork, we really didn't have a clue what we were doing. Once we got it delivered we didn't know about distribution companies, we only knew about record shops where we used to go and buy tunes every weekend. We used to party in London and Manchester so we knew a couple of vinyl shops to go to to see if they wanted to buy some off us. We loaded up the boot of my car and headed to Manchesters Spin Inn records. To our surprise they loved it, took a couple of boxes off us and soon ordered more. This was our first sign that we might have something special. Next weekend we headed off to London down to Mash in Oxford St. It was actually a clothes shop with a vinyl record shop in the basement. Again they loved it, bought a couple of boxes and again ordered more. It started moving with shop after shop buying boxes of 30 out the boot our car. The only shop that turned it down was Black Market Records, although 2 months later it was number 1 in their sales chart.
Back then things were different, it was all word of mouth, there was no Social Media so we didn't really know what impact it had made the only way we had to judge it was by how many we sold. We only got 1000 pressed; they went like hot cakes so we press another 1000, after that we were too busy gigging to do anymore. That's probably why it got bootlegged.
Can you remember where you were when you heard another DJ drop it for the first time?
We used to drive to Manchester every other weekend and go to clubs and listen to the radio stations up there. I always remember hearing Sweet Sensation being played for the first time by DJ Stu Allen on Key 103, he was undoubtedly the first DJ to pick up on Sweet Sensation and to be played on his show was such a buzz. We used to drive 150 miles just to listen to his radio show. That was before we had any success but later, one Friday morning, driving a hire van listening to BBC Radio 1 at about midday, we were on our way to pick our dancers when we heard the Pet Shop boys drop it, it was a real buzz!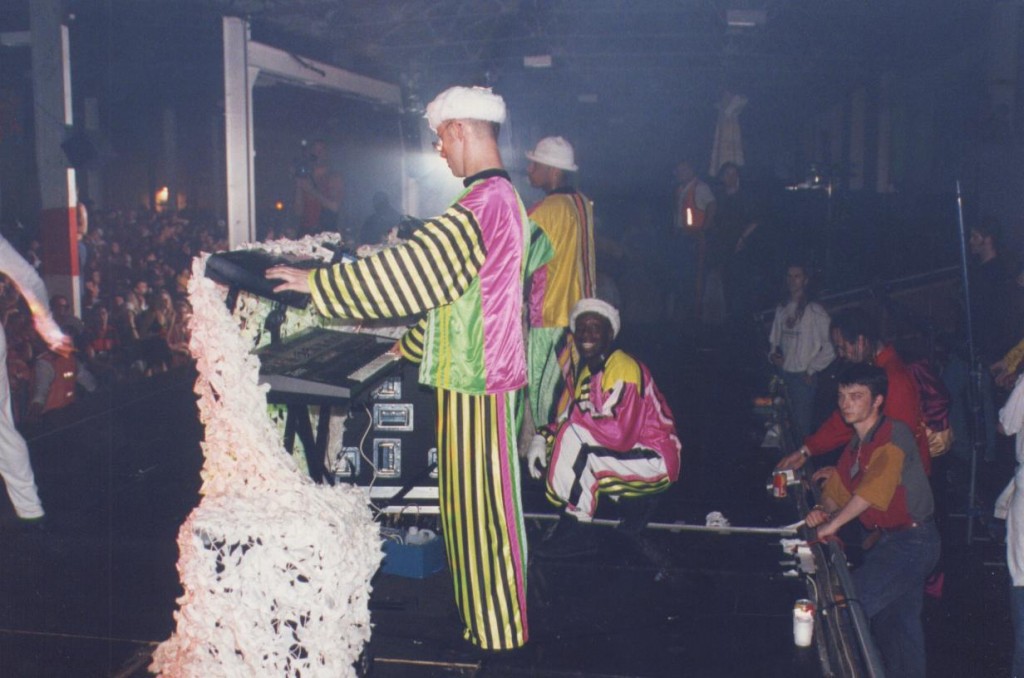 What kind of studio gear did you use for Sweet Sensation?
Equipment used for Sweet Sensation
·      Atari 1040 computer
·      Steinberg Pro 12 Sequencer
·      Roland Juno 2
·      Roland Juno 106
·      Roland SH-101
·      Yamaha TX81Z
·      Roland TR909 drum machine
·      Roland S-10 (12 bit sampler)
·      Roland S330 (12 bit sampler)
·      Alesis HR16 drum machine
·      Seck 1282 mixer
·      Sony DAT recorder
·      Technics 1200 Mk1 Vinyl Deck
·      2 Alesis Midiverb's
When you wrote music back then there was a natural end to the production stage. It was finished when you ran out of keyboards, multitracks or sampler memory. On the first version of Sweet sensation we just used the S-10 sampler, which only had about 4 seconds of memory at 12bit. If you wanted to split the sample up you could only spilt it into 4 chunks and those chunks would be about 1 second each. You had to be creative with your sampling and you had to stop when you ran out. It was hard to overproduce anything so everything sounded raw. Time stretching the samples was painfully slow, so a lot of early rave samples were simply pitched up until it fitted with the tempo of the track. The out of tune vocals you hear were a result of this and in a way added to the tension and energy of the tracks. This was fine when rave started at tempos from 115bpm to 130 bpm but as it started to speed up so did the pitch of the vocals until it eventually got a bit 'Alvin and the Chipmunk'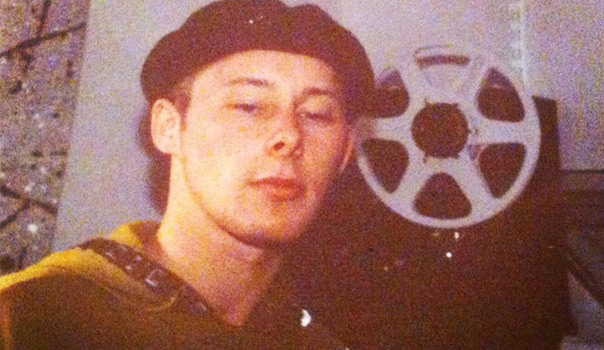 Can you tell us a bit about the recording process?
Sweet Sensation didn't exist when we wrote the Frequency album. We had chosen the tracks between a whole heap of demo's the 3 of us had written. It was one Saturday when we finally mixed down the last track on the Album and instead of shutting the gear down and getting on with the logistics of pressing a vinyl album we started jamming with all the equipment and samplers that were still set up from the last track we had just mixed down. First came the piano riff, although they were on there own, and very simple, we knew they were good. We added some rough drums from patches we already had set up and started digging though our vinyl. We started scratching and dropping in words from one particular acapella that was in tune with the pianos. In about 40 minutes we had created the basics of Sweet Sensation and instantly knew that track had to be on the Frequency Album, it was so different, it had rough speeded up hip hop beats but lush smooth uplifting pianos, it sounded completely different to anything we had heard and it forged a new path for us. Before the Atari Computer, which we used to sequence Sweet Sensation, we used an Alesis MMT-8 sequencer. It only had 8 tracks and that's why tracks like 'Homicide' and 'Summer of 89' are so simple. The rubber pads were so unpredictable and half the arrangements we sequenced were the result of pads not triggering or triggering accidently when you pressed the one next to it. It wasn't about correct theory but just about the vibe, the feeling it gave you. It either worked or it didn't. Before we had samplers we used to sync the MMT-8 up to the Fostex E8 using a MIDI clock on track 8. It was solid but you used to have to wait for the Reel to reel to rewind and the Alesis took a couple of seconds to pick up the sync clock, it was all very clunky back then but its all we had.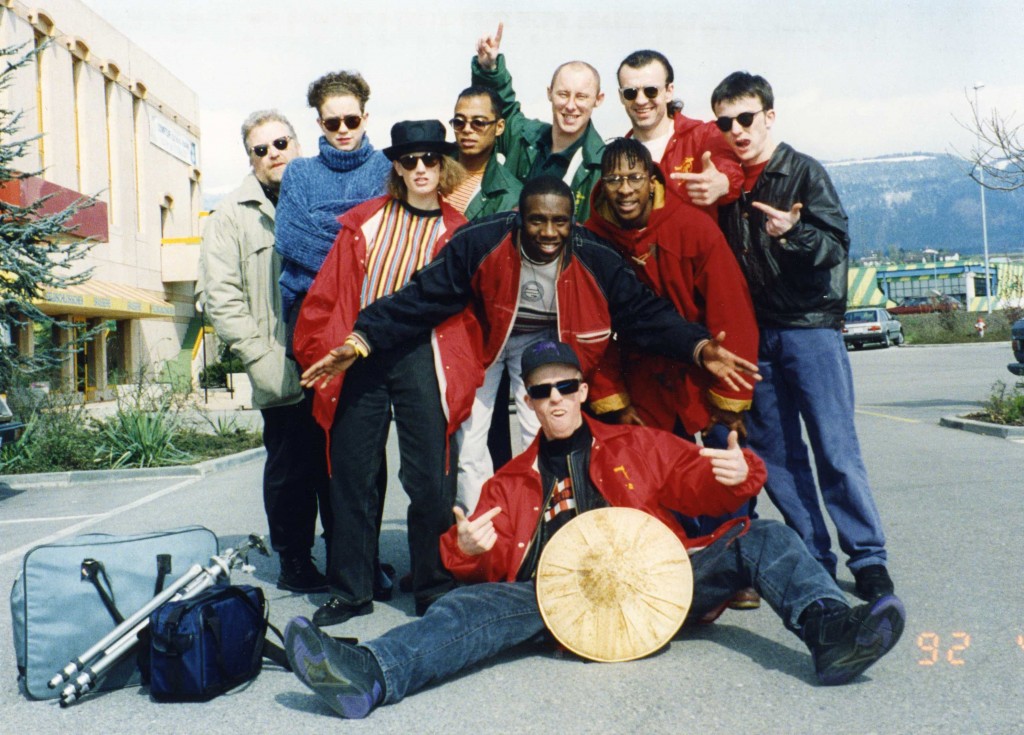 How long did it take from writing the track, to printing the final master? Was it a quick process of something you laboured over for weeks?
For Sweet Sensation it was a very quick process, it was the last track and we literally wrote it in a day. We tweaked the mix down and sent it off a week later to get the Album pressed. We had finished copies 6 weeks later. None of it was mastered and as there 9 tracks on the 12" so the volumes were well low. A couple of the tracks were based around parties we played at. Summer of 89 was all about a party we put on by the river in Peterborough and Techno Dream was the name of a night we used to play at.
The turnaround for other tracks depended on the vibe we were feeling and if we felt the buzz as a collective. Some tracks worked great as instrumentals and some needed vocals adding to get the vibe we wanted. Sound of Eden was originally an instrumental but ZTT asked us to do a vocal version. We would all bring something to the table, we would demo our ideas on the way to a gig somewhere, played on tape cassette just to get a vibe from each other. Some demos would work instantly some would take a few listens depending on if we had everyone's attention at the time, but at the end of the day it was always a collective decision. What would work as a shades track, or what would end up being shades b-side, which was usually a different vibe to the a-side. The geography of our home town had an influence on our sound as well, Peterborough which was situated perfectly in the middle of the ruff and rugged breaks and bass line of down south, to the hands in the air uplifting piano sound of the north, It was piano breaks, sweet sensation is a good example.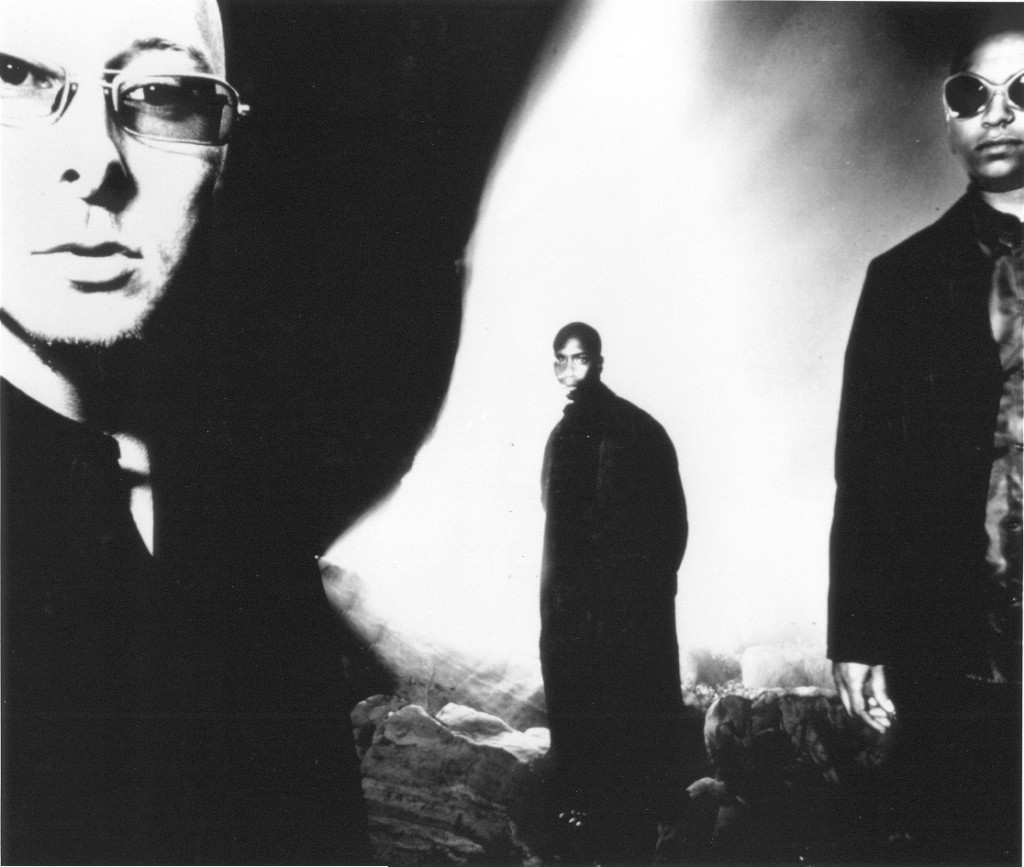 After Frequency had been on the street for a year or so you were signed to Trevor Horn's legendary ZTT Record label. Can you tell us how this came about?
The only way to contact people back then was by post or phone so we literally put our telephone number on the back of the album. After about 6 weeks of the album being out we got a call from a few labels and ended up going with ZTT as they had an independent vibe but with the mechanics of a major label Warner brothers backing them to reach a wider audience. Trevor Horn once did an edit of Sound Of Eden back in 1992.
You must have played at just about every big rave back in the day. Is there any one in particular that stands out in your mind & why?
The gig that stood out for us was Technodrome in Scotland. It was amazing. We had played loads of great raves in Scotland, England and Wales but this was the next level. Usually the big raves were 5000 people max, this one was 20,000. It was the biggest tent I had ever seen and the next morning most cars were stuck in the fields and had to pay local farmers in their tractors to drag them out to the road. The gig was on Saturday 5th October 1991 and featured the bands N.JOI, Shades Of Rhythm, Fierce Ruling Diva, TTF and Masquerade. The DJ line up included Dave Angel, Carl Cox, Fabio & Grooverider, Mickey Finn and Mark smith from the UK and Frankie Bones & Lennie D from the U.S. It was truly the most memorable gig of our lives. It summed up the idea of raving and the crowd and the acts were as one. It was special. There are a couple of videos on YouTube that kind of give you a little glimpse, although they look kind of dated now this was cutting edge at the time.
Knowing what you know now, if you could go back and give a single piece of advice to a young Shades Of Rhythm, what would that be?
Be steadfast and believe in yourself, when you get involved with big record companies you suddenly start having to deal with loads of other peoples ideas and visions. We knew where we wanted to go, but others don't always see it that way. Keep as much control over your music as possible without restricting your audience but most importantly of all, do it for your love of music, not for your love of money. The money is nice, but once you have spent it its gone. The memories will last you forever.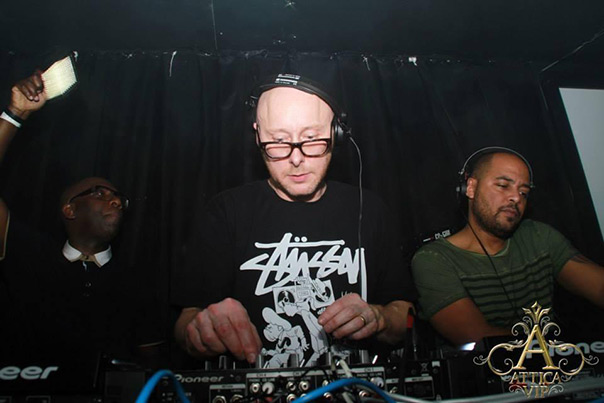 Lastly, can you tell us about any current or forthcoming productions or gigs?
We are playing the Dreamscape Reunion at Milton Keynes Bowl on 16th August along side Grandmaster Flash, Goldie & SL2.
We still compose as Shades Of Rhythm and perform new tracks alongside our classic tracks most weekends around the UK. We also release music as Drumattic Twins on the Utah Saints SugarBeat label and are currently releasing an album as The Freakazoids along with our mate, Lee Coombs on his Thrust Label.
On 18th July we are playing BugJam 2014 at Santa Pod Raceway for Raindance.
We are also looking forward to the Xstatic festival on June 28th at Catton Hall Derbyshire alongside Ratpack, Topbuzz and Slipmatt.
We are particularly looking forward to hooking up with the DJ who kicked started Sweet Sensation all those years ago in Manchester, DJ Stu Allan. We thank you….
———————————————
I hope you guys enjoyed that as much as I did! Just want to say a massive thanks to Nick & Shades of Rhythm, not just for this interview, but for all the amazing music you've treated my ears too ;)
Check out the official video of Sweet Sensation below…
Listen to Shades Of Rhythm on HousecallFM!
Credits…
Written by Lancaster, Slater, Hepburn
Produced by Shades Of Rhythm
Engineered by Lancaster, Slater, Hepburn
Label : S.O.R. Recordings / ZTT
Released : 1989 / 1991
< Go To Main News Page >