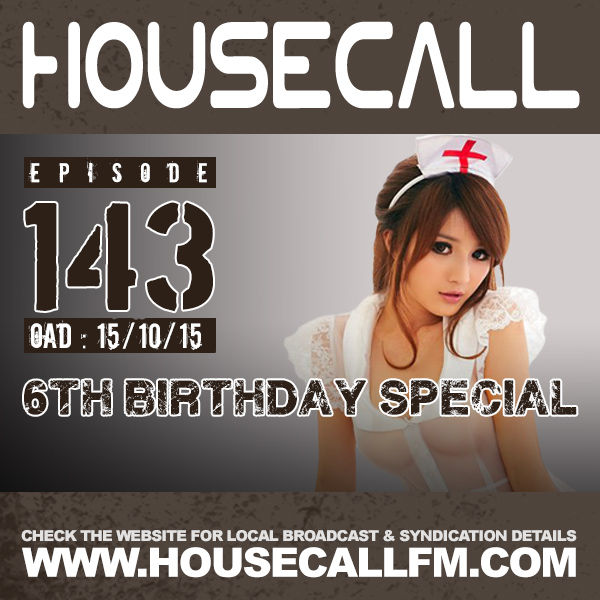 Guest
Host
EP.#
:
:
:
First broadcast on 15th October 2015
Lombard Street – Flute Rhythm
Requested by Ilya from Amsterdam
Hot Natured feat. Anabel Englund – Reverse Skydiving (Low Steppa VIP)
Requested by Desi in Sheffield
Colin Francis – Show Me Love 2015
Requested by Carly in Walthamstow
Disclosure feat. Gregory Porter – Holding On
Requested by Richard K in Brighton and Jenny in Dubai
Hot Since 82 – Pound Your Soul (Sidney Charles Remix)
Requested by Raffa in Lisbon
Cleptomaniacs feat. Bryan Chambers – All I Do
Requested by Toadfish in Sevenoaks
Wahoo – Make 'Em Shake It (Kenny Dope Remix)
Requested by Ben in Manchester
Michael Salamon feat. Majuri – Club Lonely (DJ Fopp Main Mix)
Requested by Matt in Perth, Australia
Kerri Chandler feat. Treasa Fennie – Heal My Heart (Fanatix Mix)
Requested by Johnathon in Zurich
Hot Source – Lovin' You
Requested by Amanda in Newcastle
DJ S.K.T feat. Rae – Take Me Away
Requested by Will S in Enfield
Grant Nelson – Move Close
Darren Hardy in London, Preeti in Zagreb & Jeff in Stockport
Kry Wolf – Citrus
Requested by Olli-Pekka in Finland
GN Special – Back To Elephants
Requested by Mike Newman in Croydon
Dave Lee – Latronica
Requested by Renn in Glasgow
Disciples – Poison Arrow (GN VIP)
Requested by Rao in Porto Alegre, Brazil
Guy S'Mone – You're Mine
Requested by Roger M in London
** Do You Remember House ? **
All three tracks selected by Bumparella in Cleveland, Ohio
Farley Jackmaster Funk feat. Darryl Pandy – Love Can't Turn Around
Alison Limerick – Where Love Lives
Kathy Sledge – Another Star (Roger Sanchez Classic 12″ Mix)
Sigma feat. Labrinth – Higher (Grant Nelson Remix)
Requested by Metin In Switzerland
GN Special – Ne-Yo Flavas
Requested by Dino In Hertford
Janet Jackson – That's The Way Love Goes (CJ FXTC Club Mix)
Requested by Andrew Jarvis in Surrey
Rhemi feat. Hanlei – Diamond
Requested by Leandro in Basel
Charisse Arrington – Down With This (Grant Nelson Remix)
Requested by Vicki in Darlington
Jamiroquai – Seven Days In Sunny June (Grant Nelson Remix)
Requested by Kase in London and Chris Forest
GN Special – Give You The Realms
Requested by Andy R in Rugby, Mickey in Essex and Phil in Brisbane
Randy Crawford – Wishing On A Star (Mousse T Original Mix)
The only track Grant chose!
** Flashback **
Ollie & Jerry – Breakin' There's No Stoppin Us
Requested by Karen G in London