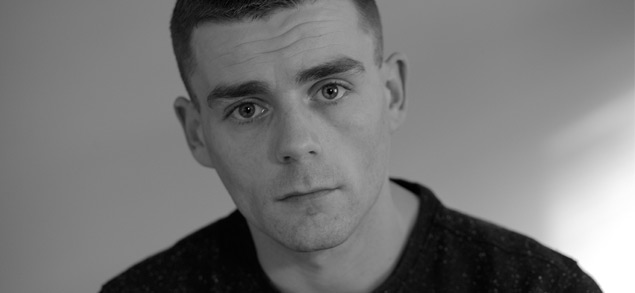 Over the last 14 years 30 year old Jamie Dorrington has firmly established
himself as an accomplished and respected Actor & DJ in the UK & Europe.
First Introduced to House & Garage music by the legendary DJ Steve Luigi
(the 1st DJ to play House in Leeds),Hanging around in his record shop & started learning how to mix.
He Found himself starting out on the Northern celebrity event circuit, Jamie quickly became a recognised name on the UK club scene with residencies at Rehab, HiFi and Resolution.
In 2004 Jamie was invited to feature at the Heineken Beer Festival in Belgium & the networking proved invaluable with a number of high profile private bookings being generated as a direct result.
Taking a sabbatical in 2006 to concentrate on more personal aspects of his
life, including becoming a new dad, Jamie decided that a new direction could be beneficial to a well rounded career & trained as an actor.
Sky drama 'The Endz' debuted Jamie in 2011, followed by features in various
British Films including 'Weekender' (based on the 90ís rave scene in Manchester), 'Airborne' (uk horror movie) and football focused 'Hooligan' alongside Sean Bean. More recently Jamie has just starred in the BBC1 hit drama 'Happy Valley' alongside Sarah Lancashire.
However, music was and would always remain his true passion & in 2013, Jamie bought internet radio station ChartMix.FM. After a successful initial year the station has now collaborated with NUWAVE Records owned by Steve Brooke and Damien S.
The first collaboration from this Northern based production camp see's Jamie Dorrington, Steve Brooke & Damien S hit the ground running with positive responses from respected Industry aficionados on Kiss FM, Grant Nelson & Mark Hill (Artful) and both tracks already been played on Capital Xtra courtesy of DJ Woody, not to mention over 13000 plays in the first week on Soundcloud both all 3 free download tracks are making their mark.
Nu Wave Records producer & label bosses Steve Brooke, Damien S & Jamie Dorrington came together through a mutual love for the music 4 months ago & haven't looked back since – they are due to release a 4 track EP in January 2015 and decided to release these tracks as free downloads ahead of this as a little teaser of what is to come!
Jamie is due to star in 'Showground', a movie produced by Shameless star Jody Latham. Showground is a dark tale of redemption and honour set in the enigmatic world of travelling showmen & is also set to star in 'Pirates of the South', a film based on a young womanís struggle to use her love for music to turn her life around, which was partially produced by the late Mark Straker.
For more information on Jamie Dorrington or to book him for Personal
Appearances & DJ Sets please contact Kristy Young – wearemeraki@gmail.com
What Jamie Dorrington played on 11/12/14...
Into You (Grant Nelson Dub) - Pepper Mashay
Anytime - Nu Birth
Tumblin Down - Tuff Jam
Work it - R.I.P Productions
Oh Baby - R.I.P Productions
Anyway You Wanna - Jam n Keys
The Renegade - Friend Within
Wolf's Whistle - Hackney Polo Club
Move Back (Grant Nelson Remix) - Stylo G
I'm In Love - Duo & Jamie Dorrington
×