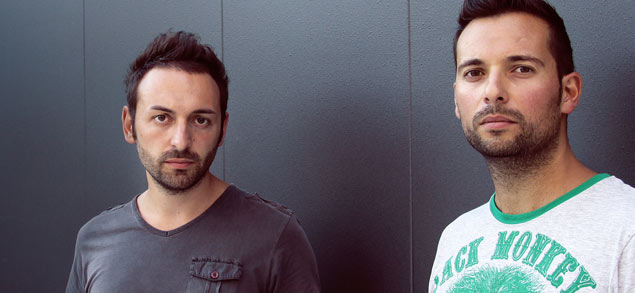 Souldynamic duo "Luca Ciotoli & Stefano De Magistris" had their first official release at the beginning of 2007 on Zoo Groove Stereo and it received big support from dj's like Joey Negro & Jamie Lewis. Since then they've released on labels like King Street, Tony, Soulfuric, Code Red, Underground Collective, Purple Music, Favouritizm, Soundman on Wax & Seamless and have worked with vocal legends like Angela Johnson, Ann Nesby, Robert Owens, Dawn Tallman, Ultra Natè, Roland Clark, Susu Bobien, Keith Thompson, Darryl D'Bonneau, Melba Moore & Joi Cardwell…
Travelling from Rome to Miami, Amsterdam, Ibiza, Milan, Venice, Portugal, Switzerland & Hong Kong, since 2010 they had the magic opportunity to start a relationship with the legendary "Southport Weekender/SuncéBeat" festivals.
Two guys inspired from the deep spirit of music, living their life to serve you the finest music music ever…in the name of House!
What Souldynamic played on 07/02/13...
Souldynamic feat Angela Johnson – Love (NJ Vocal Mix) – Tony Records
Luis Radio & Spellband – Marino (Original Mix) – CDR
Souldynamic – NJ Attitude – Underground Collective
Logistix  pres. Deon Nathan – I Feel (Souldynamic Remix) – King Street
Jonathan Meyer ft. Billie Jean -  Breathe – Super Soul Music
Peven Everett – Black Boy (Souldynamic Remix) UDM Show Records
×