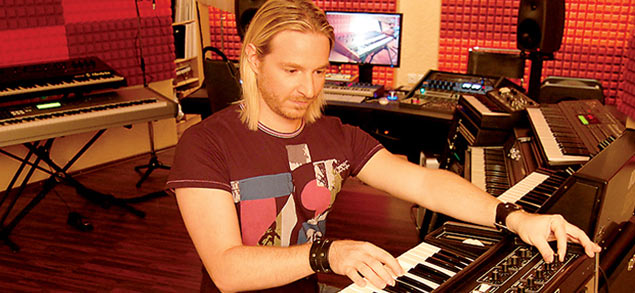 Inspired by the combination of various electronic music styles and the soulful Disco-Funk of the 70's / 80's, he has developed stylish House and Nu-Disco DJ-sets which he has showcased in countries like Russia, Ukraine, Lithuania, Switzerland, Spain, Greece, Croatia, Denmark, Germany, Austria, Italy, USA and many more.
He has worked with notable artists such as Ralf GUM, Miguel Migs, Knee Deep, Jay-J, Richard Earnshaw, Simon Grey, Faze Action, Opolopo, Cool Million, Inaya Day, Sharlene Hector, Joshua, Colin Corvez and Dyanna Fearon. With numerous releases on Purple Music, GOGO Music and many other respected labels, he's an integral part of today's house scene.
What Roberto De Carlo played on 29/11/12...
Roberto De Carlo ft. Dyanna Fearon – Searching (Opolopo Remix) [RDC Digital]
Inaya Day & Ralf GUM – Lose My Worries (Roberto De Carlo Classic Mix) [GOGO Music]
Jay-J ft. Fabian Leo – Reforminator (Roberto De Carlo Vocal Mix) [Shifted Music]
Kimbra – Two Way Street (Aeroplane Remix) [CDR]
King Club – You Were Singing (Ralf GUM Alternative Vocal Mix) [GOGO Music]
Roberto De Carlo ft. Colin Corvez – You Are The One For Me (Original Mix) [Purple Music]
×