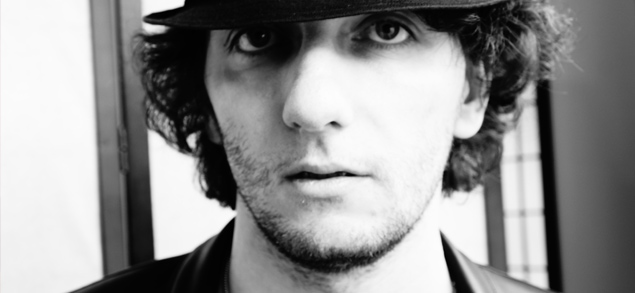 Moon Rocket (real name Raffaele Scoccia), also known as Raffa Scoccia, is a Producer/Dj and classically trained Composer accomplished Piano and Hammond Organ player based in New York City.
When he was 16 he met the legendary and eminent Composer/Pianist Luis Bacalov (Academy Award winner for the Soundtrack of "The Postman" movie) with whom he studied classical piano and also started to study harmony and composition. In 2005 he was awarded with one of the most prestigious Italian national awards,"The Oscar for the Young", as Best Young composer/musician.
Moon Rocket collaborated on several productions and has worked with many illustrious artists.
His discography includes almost one hundred singles, featuring such international singers as Michelle Weeks, Ultra Natè, Su Su Bobien, Dawn Tallmann, Carolyn Harding, Lisala Beatty, Marlon Saunders, Barry Alenn, Sageinfinite, Daron Lameek, Marc Bailey,Wolf Prize, Millio, Anda Volley, Princess of Controversy, Cato and producers such as old school master Dj/Producer Bobby D'Ambrosio, Dj Producer Jon Cutler from Distant Music Brooklyn, Dj Ruben Mancias from Devotion Records,The Dj Hector Romero from Def Mix.
His singles were released on many dance labels all over the world, including Season Limited, Purple Music, Nervous Rec, Soulfuric, Code Red, Deep Sugar, Hed Kandi, BBE, Devotion, Jellybean Soul, Harlum Muziq, Salted Music, and they reached the top ten of some of the most prominent dance international charts.
Moon Rocket's live performances are very peculiar:
In his gigs he loves to play live a real Hammond Organ always obtaining a big response from the public. The people feel themselves captivated by the sound of the Organ enriched by the creativity of the improvisations, result of his great talent as a musician and of his innate ability to communicate emotions to the public during the live performances.
Moon Rocket is the founder of the New York based "Ristretto Music" including the sub-label "Onice" and he is presently working with Bobby D'Ambrosio for his label OSIO Records.
On April 2015 Moon Rocket released his first album "The Way Love is" produced in NYC.
What Moon Rocket played on 16/04/15...
Moon Rocket Feat Lisala Beatty - The Way Love is
Moon Rocket & Bobby D'Ambrosio Feat Daron Lameek & Travis Antoine - Beautiful
Moon Rocket Feat Barry Alenn & Desiree Renee - Love is My Temple
Moon Rocket Feat Cato - Float Away
Moon Rocket Feat Desiree Renee - Can't Stop
Moon Rocket - Inside
×