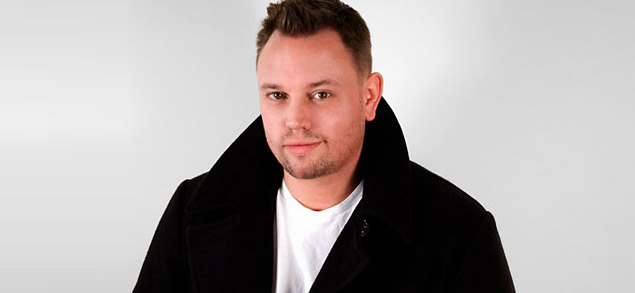 Kenny has been a staple in the New York City Underground House Music DJ scene for two decades and the owner of Good For You Records.
DJ Times Magazine said "if pure house your thing, Kenny Summit is the one to watch in 2012 and 2013". Kenny started Good For You Records in 2011 shortly after releasing his first record, a remix project with friend Scott Wozniak, and has since had a string of Traxsource Top 10 releases including "Why Me" which features the ever so sultry Darryl D'Bonneau and the underground hit "Mayhem".
Recently partnering up with house music legend Eric Kupper, Kenny's next single is a co-production with none other than the Godfather of House himself, Frankie Knuckles. The release, titled 'Kenny Summit & Director's Cut pres.Yasmeen – Loving You' will be available in October of 2012 on Good For You Records.
What Kenny Summit played on 20/09/12...
Claptone – Maximum – Exploited
Steff De Campo – Pleasure (DJ PP Remix) – SDC Records
Kenny Summit – Mayhem – Mile End Records
Kenny Summit & Darryl D'Bonneau – Why Me – Good For You
Hector Couto – Moruba – Monique Speciale
Danny Serrano – Je Ne Veux Plus – Sphera
Kenny Summit feat. Ras Anthony – This Thing Called House – Good For You
Goddam Kids feat. Darryl D'Bonneau – Coochie (Kenny Summit's Straight Outta Brooklyn Remix) – Good For You
×