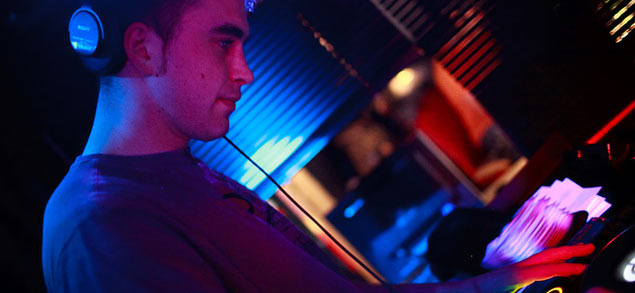 Lee Eden is one third of Kinky Movement along with Andy Mcloughlin & John Symms and also records solo as Animist.
Kinky Movement started out in 1997 as a collective of Dj's hosting underground house nights in and around the Nottingham area. The group have also long been involved in the UK free party scene, organising and djing with the likes of Smokescreen, DIY and Shrewd.
In 2004 they began producing and have since had releases on Swing City, Tango recordings, Mobile trax, Drop Music, Myna music, Flavor Recordings, Amenti Music and So Sound Recordings to name a few as well as owning 3 labels themselves – Replay Recordings, Re-edit Recordings and Defined House.
DJ wise they have performed in countries such as Australia, New Zealand, U.S.A, Russia, Georgia, Ukraine, Bulgaria, Belgium as well as many others.
What Eden played on 01/11/12...
Kinky Movement & Adaja Black – Loco Love – Swing City
Miguel Campbell – Rockin Beats – Hot Creations
Miguel Campbell – Not That Kind of Girl – Hot Creations
Sonny Fodera – Into My Mind (Deep Dub) – Salted
Cloud 9 – Do You Want Me Baby  (Dusky Remix) – Toolroom Records
Danny Fry – Colours (Animist Remix) – Troupe CDR
Kinky Movement – Sing This Sound – CDR
George Fitzgerald – Child (NY Stomp Remix)- Aus Music
Pirupa – Party Non stop (Huxley Remix) – Defected
Audiojack feat Kevin Knapp – These Days (Jimmy Edgar Remix) – Gruuv
Animist – Tin Head (Animist Bump Mix) – CDR
Justin Martin – Don't Go (Dusky Remix) – Dirty Bird
A Lister – What Can I Do – Orange Groove Recordings
×