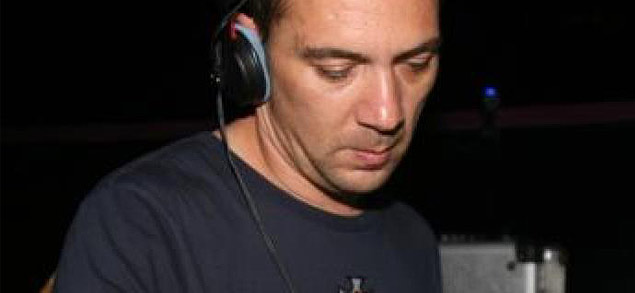 After blowing his first student grant on a set of decks back in '95,
John Spoor's soulful, vocal and funky house at a series of one-off
gigs quickly made a name for himself on Preston's dance circuit. But
it was a move down south to the Big Smoke that really cemented John's
reputation, and his first residency at the ever-popular Bed Bar on
 Portobello Road quickly followed.
In 2002, John waved goodbye to London and said hello to Amsterdam,
which then as now was home to Europe's most hedonistic party scene.
Career-wise, it couldn't have been a better move, with John picking up
regular gigs at the legendary Supper Club, and much-envied residencies
at high-profile clubs including Girls Love DJs and Ebeling.
Having moved to Dubai in 2006 John has been running his own night
SessionS and promoted huge beach parties for Defected In The House which has led to him DJing alongside some of the top names in the business including DJ Yass, DJ Spen, Timmy Vegas, Rasmus Faber, Graeme Park, Simon Dunmore, Soulmagic, Lenny Fontana to name just a few. This attracted interest from overseas promoters and led to gigs in Amsterdam, Malta, Barcelona and London in 2009.
2010 saw John play all over the world with gigs in South Africa
alongside Shane D at Origin, Amsterdam Dance Event for Phil Asher's
Restless Soul Party, Andy Ward's Vocal Booth Weekender in Spain and
the amazing Sunsplash Festival in Turkey.
Over the last couple of year John has eased off the DJing side of things to concentrate on other career moves but still keeps his hand in, especially on his travels and you can catch him playing in Dubai and Copenhagen this month.
What John Spoor played on 20/03/14...
Dave Mayer, Husky - Dreaming of You (Kenny Summit Remix) ­[Bobbin Head Music]
Crakazat ­- Candle Coast ­[Local Talk Records]
Michelle Weeks & Scott Diaz - Praise Him ­(Scott Diaz Main Mix) [Quantize Recordings]
Native Sons & Inaya Day - City Life (Louie Vega Piano Dub) [Vega Records]
Jazzanova ft. Ben Westbeech - I Can See (Konstantin Sibold Remix) ­[Objecktivity]
Nicole - Runnin' Away (Todd Edwards Mix) ­ [Ore Promo]
×